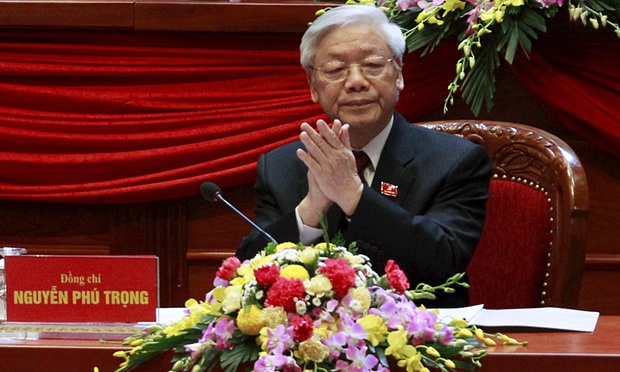 Communist Party of Vietnam (CPV)'s senior leader was reappointed as General Secretary at the 12th National Congress.
ICP, 29 January 2016
Communist Party of Vietnam (CPV) held its 12th five day long National Congress and appointed the new leadership. CPV elected the politburo and appointing senior communist leader Nguyen Phu Trong as General Secretary.
Reuters reported that, Trong, 71, said he was a reluctant leader of a party that would move Vietnam towards modernisation adding:
"My age is high, health is limited, knowledge is limited. I asked to step down, but because of the responsibility assigned by the party I have to perform my duty,"
The new GS who was the party's old guard also stated that a heavy duty is awaiting him, prompting fears that crucial economic reforms could be held up in the fast-growing country.
Trong was trained in Soviet-style economics and has long seen neighboring China, Vietnam's top trading partner, as a critical strategic and ideological ally. He is reported to be one of the "conservative" leaders of Vietnam. Nguyen Phu Trong's reappointment pushed his rival current Prime Minister Nguyen Tan Dung from power. The reformist PM Dung will retire later this year when the national assembly appoints a replacement.
CPV is a 4.5 million-member party with a 180-member central committee and a 19-member politburo