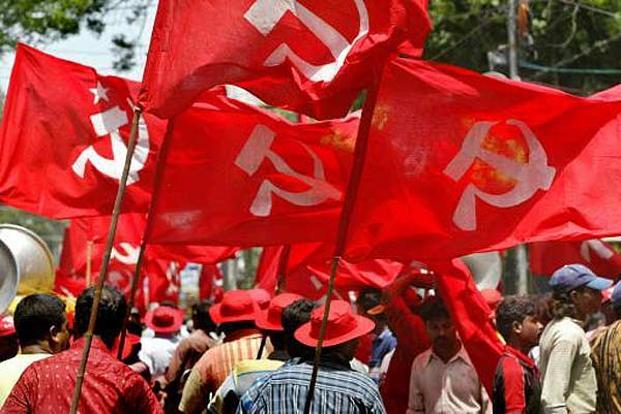 The CC of the Communist Party of India (Marxist) issued a statement highlighting BJP led communal polarization and the contractualisation of labour.
ICP, 30 March 2018
The Central Committee of the Communist Party of India (Marxist) (CPI(M)) issued a statement after its meeting on 30th March concerning the attacks of the RSS-led organizations and the BJP in several states in India. The statement also underlined the simultaneous attack targeting employment and work security of the working people.
The CC expressed its solidarity with the Tripura unit facing RSS/BJP attacks and called for a nationwide solidarity for the CPI(M) and the Left supporters in the state. The CC expressed that Central ministers are playing an active role in creating communal disturbances in various states across the country – Bihar, Bengal, Karnataka, Uttar Pradesh etc. "It is clear", it said, "that after the severe drubbing that the BJP received in recent by-elections it is intensifying the sharpening of communal polarization by mounting such attacks against religious minorities and the Dalits." The statment reminded the BJP government's decision in Uttar Pradesh to withdraw 131 riot cases and the Supreme Court's judgement to dilute the provisions of the Prevention of Atrocities (SC/ST) Act ignoring caste oppression as the recent cases reinforcing such reactionism.
The CC of the CPI(M) strongly condemned the decision of introducing fix contract jobs all across the private sector. "This will rule out the future possibilities of any permanent employment and work security for the working people. It will lead to the outright contractualisation of labour. Surreptitiously the hard-won rights of the working class, the existing labour laws are being changed to further the interests of foreign and Indian corporates. The Central Committee supports the protest actions planned by the trade unions on this issue" said the statement.