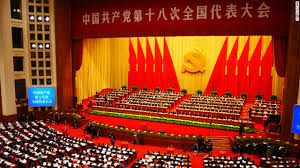 The Politburo of the Communist Party of China decided to hold a last plenum on "intra-party political life" before their five-yearly congress in 2017.
ICP, 28th July 2016
According to the the Xinhua news agency, the Communist Party of China will hold a crucial meeting in October to map out and revise rules for internal party discipline.
President Xi Jinping has waged an ambitious campaign against corruption since assuming power almost four years ago, in which dozens of senior officials have been jailed, including the powerful former domestic security chief Zhou Yongkang, Reuters reports.
The decision of the October gathering followed a meeting of the Politburo, chaired by Xi, the Xinhua news agency said.
"In the new situation, generally intra-party political life is good, but for some time now there have appeared some outstanding issues," it said, without identifying the issues.
The October gathering is likely to be the final plenum before the party holds its five-yearly congress, expected some time in the autumn of 2017,and according to the Reuters,  Xi will cement his power and possibly anoint a successor.
At last year's plenum the party announced a landmark easing of family planning restrictions, to allow all couples to have two children, after decades of a strict one-child policy.