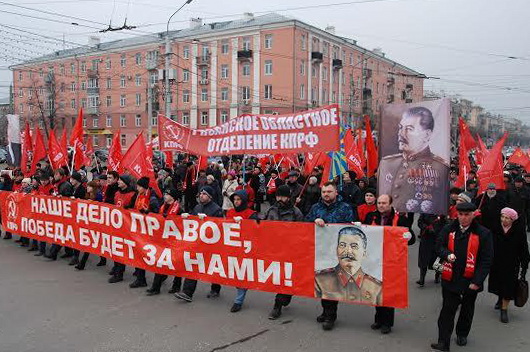 ICP, 10th November 2015
The Central Committee of the Communist Party of the Russian Federation (CPRF) released a note on the day of the "Great October Socialist Revolution" saying: 
"The Communist Party of the Russian Federation celebrated this day be mass demonstrations and rallies throughout the country from Vladivostok in the far East to Kaliningrad in the west. Party members as well as representatives of other organizations – youth, women, anti-war movements – laid flowers to the monuments of Vladimir Lenin. We also arranged celebrations, concerts and meetings of party groups. In solemn atmosphere party card were handed to dozens of new party members."
The photos of the celebrations: