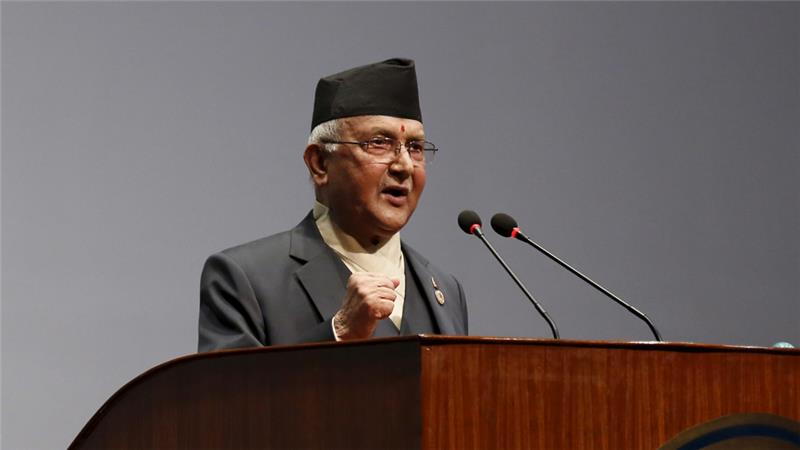 ICP, 13th October 2015
Khadga Prasad Sharma Oli,  has been elected as the Prime Minister in Nepal.
Khadga Prasad Sharma Oli, the chairman of the Communist Party of Nepal (Unified Marxist-Leninist) has been elected as the next Prime Minister of Nepal defeating the current Prime Minister Sushil Koirala. In voting held in Parliament, Oli got 338 votes while Koirala whereas the leader of the Nepali Congress, could only secure 249 votes.
Oli had been elected a member of the Parliament three times: in 1991, 1994 and 1999. He had been also served as Deputy Prime Minister and Minister for Foreign Affairs in the interim government formed after the 2006 People's Movement. 
Having served as the chief of the International Department, Oli had become the chairman  of CPN-UML, which is the second largest party in the country, last year.
Nepal adopted its new constitution after almost a decade of discussions in September. The Constituent Assembly of Nepal, with three major parties, the Nepali Congress, Communist Party of Nepal (UML), and the United Communist Party of Nepal (Maoist), voted and accepted the new constitution. 
Out of the 598 members of the Constituent Assembly, 507 had voted for the new constitution; 25 had voted against, and 66 abstained in a vote. Following the voting, President Ram Baran Yadav promulgated the new constitution on September 20, 2015 and Nepal became a federal republic and was officially named as Federal Democratic Republic of Nepal.