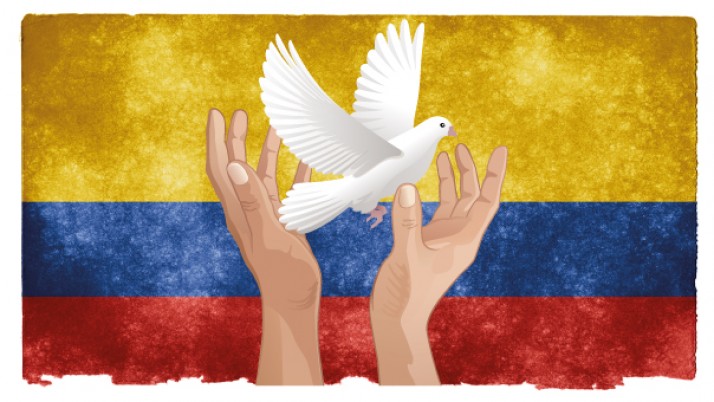 Communist Party of Chile (PCC) released a declaration supporting the peace agreement  between Revolutionary Armed Forces and Colombian government last month in Havana. 
ICP, 2nd September 2016
In PCC's declaration, while the peace agreement was characterized as a milestone for the expansion of peace in America, the dynamic and complex nature of the implementation of the agreement was also pointed out.  The process following the agreement was defined as the plebiscite where Colombian society would vote for the acceptance or refusal of the agreement; the taking of necessary steps to end the armed conflict with all its aspects, to guarantee justice, social achievements, and consolidation of democratic framework in Colombia.
PCC drew attention to the anti-peace efforts of the extreme right-wing and militarist groups in the country backed by ex-president of Colombia Alvaro Uribe and his friend and ally Chilean ex-president Sebastian Pinera. According to the declaration, these groups strive to ratten the peace process by calling people to vote No in the referendum.  Against these efforts, the peoples of America and the world, as well as the progressive and leftists forces should be in solidarity with those committed to the peace in Colombia, FARC-EP and the Government before all.  PCC expressed its full support for the solution of the armed conflict and for the Yes vote in the referendum. For the Party this is obligatory for the development of democracy, regional coexistence and a Latin America free of armed conflict.