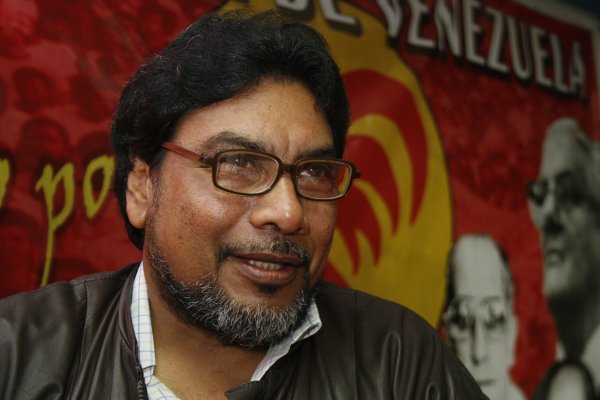 General Secretary of the Communist Party of Venezuela (CPV) made statements on the recent counter-revolutionary developments in the country.
ICP, 18 January 2016
In a commentary on Tribuna Popular General Secretary of the CPV and the Deputy of the National Assembly Oscar Figuera points to the class struggle against the counter-revolutionary triumph of the right-wing in the 6D elections in Venezuela.
Figuera declares that the CPV will deepen the confrontations of the class in the political, social and economic fields against the accumulation of the pro-imperialist opposition and also against the bureaucratic and reformist sectors that have been damaging the change process with their pseudo-revolutionary speeches.
In this context GS shared concerns referring to the anti-Bolivarian attitude of Henry Ramos Allup who is the President of the NA by saying:
"We must not fall in any of the various provocation that have been carried out by the right-wing from the NA, which is one of the main powers of the State but we are obliged to prove that the people and the patriotic, democratic, popular and revolutionary forces are willing to defend their history and their conquests and we will also defend the executive powers judicial, moral and electoral against the attacks"
Figuera concludes his declaration stressing the importance to organize the class struggle all over the country as follows:
"Venezuelan people demand changes, but revolutionary changes that the CPV confirms its commitment to continue the struggle with the working class and all the working people against the oligarchy and imperialism to reverse the progress of the right and to make the necessary self-criticism enabling the correction of the errors and the deepening of the successes."