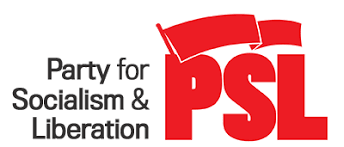 The Party for Socialism and Liberation (USA) published an article analyzing the student led protests as a reaction to the recent mass shooting in Florida.
ICP, 10 March 2018
The article intervened in the ongoing gun-control debate with a socialist perspective and a concrete program towards a solution which contained the following points:
1. The socialist vision is to reduce and eliminate the violence to which millions are subjected on a daily basis and to end the exploitation, alienation, oppression, poverty and competition that fuel violence.
2. Violence interruption, conflict resolution and social work programs must be fully funded as a national priority.
3. Black, Native, Latino and other oppressed peoples must have the unconditional right to self-determination and self-defense
4. Special legal protections for the arms industry must be lifted
5. The marketing and advertising of weapons, similar to the ban on cigarettes, and get corporate money out of politics must be banned
6. Government-administered background and mental health checks are not the answer
7. De-militarize the police and the state
8. The existence of automatic weapons cannot now be resolved with a federal ban
9. Proof of training in shooting and gun safety must be a requirement
10. De-militarize the schools — no arming of teachers
11. Build strong and empowered working-class, youth and neighborhood organizations
The analysis concluded stating that:
"The only way to break the patterns and culture of violence is for poor and working people to take the economic and political powers of the country into our own hands. When we do that, we will have at our disposal all the resources we would need to unite the vast majority, fix mass shootings and end the daily violence created by the racist and sexist U.S. capitalist order."
 
See the 
link 
for more details on the points listed above and the full text of the article.