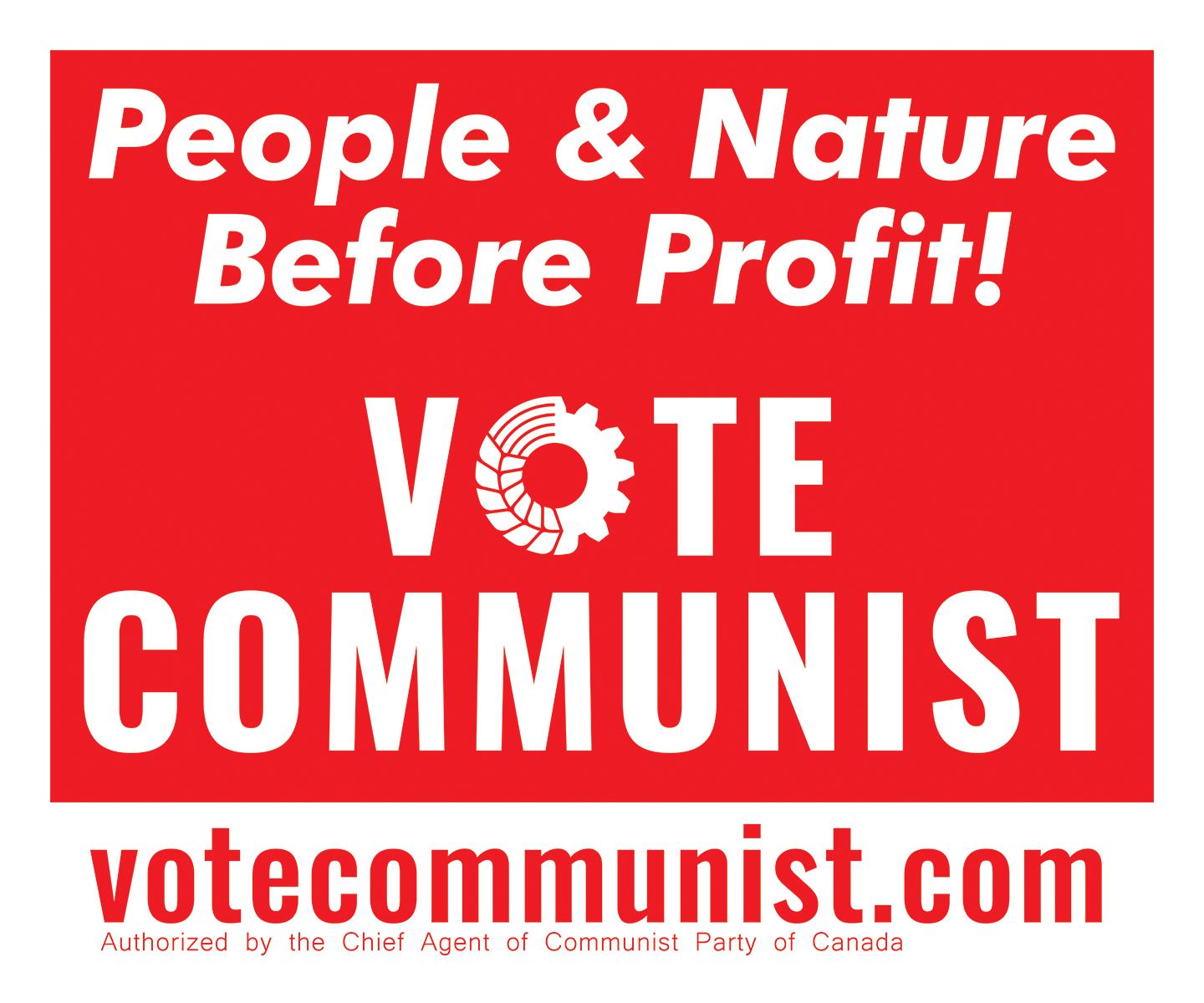 The Communist Party of Canada (CPC) released a preliminary comment, highlighting the more complex situation which raised by the results of the 2019 federal elections in Canada
ICP, 23 October 2019
The Central Executive Committee of the Communist Party of Canada (CPC) released a preliminary comment on the results of the federal elections of 21st October. The CPC, expressed that they welcomed "the defeat of Andrew Scheer's Conservatives, who represented the worst danger to working people and the environment, and the failure of the far-right People's Party to elect a single candidate". The commentary of the CEC of CPC, stated that although the results demonstrated a strong rejection of the policies of the Conservatives and PPC, it also shows that "Canada is not immune from the racist, fascist, misogynist, anti-immigrant, Islamophobic and anti-LGBTQ+ ideologies which have made gains in many other capitalist countries."
The CPC, briefly defines the outcome of the 21st October as follows: "...The outcome on Oct. 21 presents an opportunity to press for more than just campaign rhetoric; but we also stress that despite claiming to be progressive, none of the parties in the new Parliament stand for fundamental social and economic change, or for a break with Canada's pro-imperialist foreign policy."  (See the link for the full text)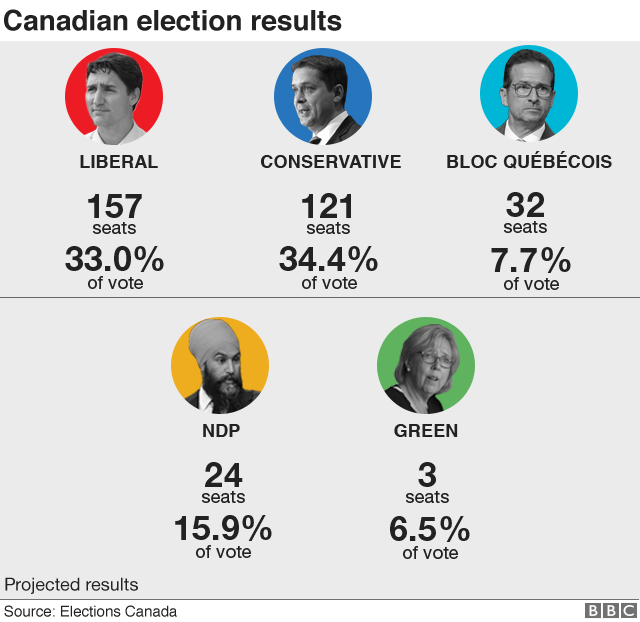 The results of the federal election, which was seen as a referendum on Justin Trudeau, demonstrated that the Liberal Party and Trudeau himself lost popularity. 
Liberal Party has retained power Trudeau will now be prime minister of a minority government. 
The Liberals are projected to win 157 seats, 13 short of a majority, and will find it harder to pass legislation in Mr Trudeau's second term. The opposition Conservatives are expected to win the popular vote but have not translated that into seats.
The Communist Party of Canada has participated in the election with an election campaign titled "Vote Communist! People and Nature before Profit".
(See
the link
for the election campaign of CPC)