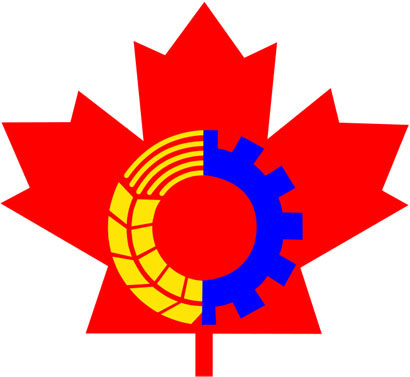 ICP, 8th October
Communist Party of Canada (CPC) prepares for the coming federal elections,which will be held on October 19th, in British Columbia, Alberta, Manitoba, Ontario, Québec, and the Eastern Coast. 
CPC slams policies and actions of Harper's conservative government for privatizing social security, cutting back on real wages, giving rise to environmental degradation, violating Aboriginal sovereignty and for its eagerness to a pro-imperialistic foreign policy. CPC also censures other parties of the parliament for not providing any real alternatives for problems stemming from capitalism and neoliberal austerity programs.  
CPC's election platform offers full employment, wage raises, ending poverty, disarmament, nationalizing energy, natural resources and public assets, expanding public healthcare, a tax reform to double the corporate taxes, democratizing immigration policy, ending "Security State" laws, and fighting against racism, sexism, homophobia and gender inequalities.  
CPC also stresses that the election cannot be the mere means of a radical solution to the deepening problems of the Canadian people, and a mass social mobilization is necessary in the long-term.