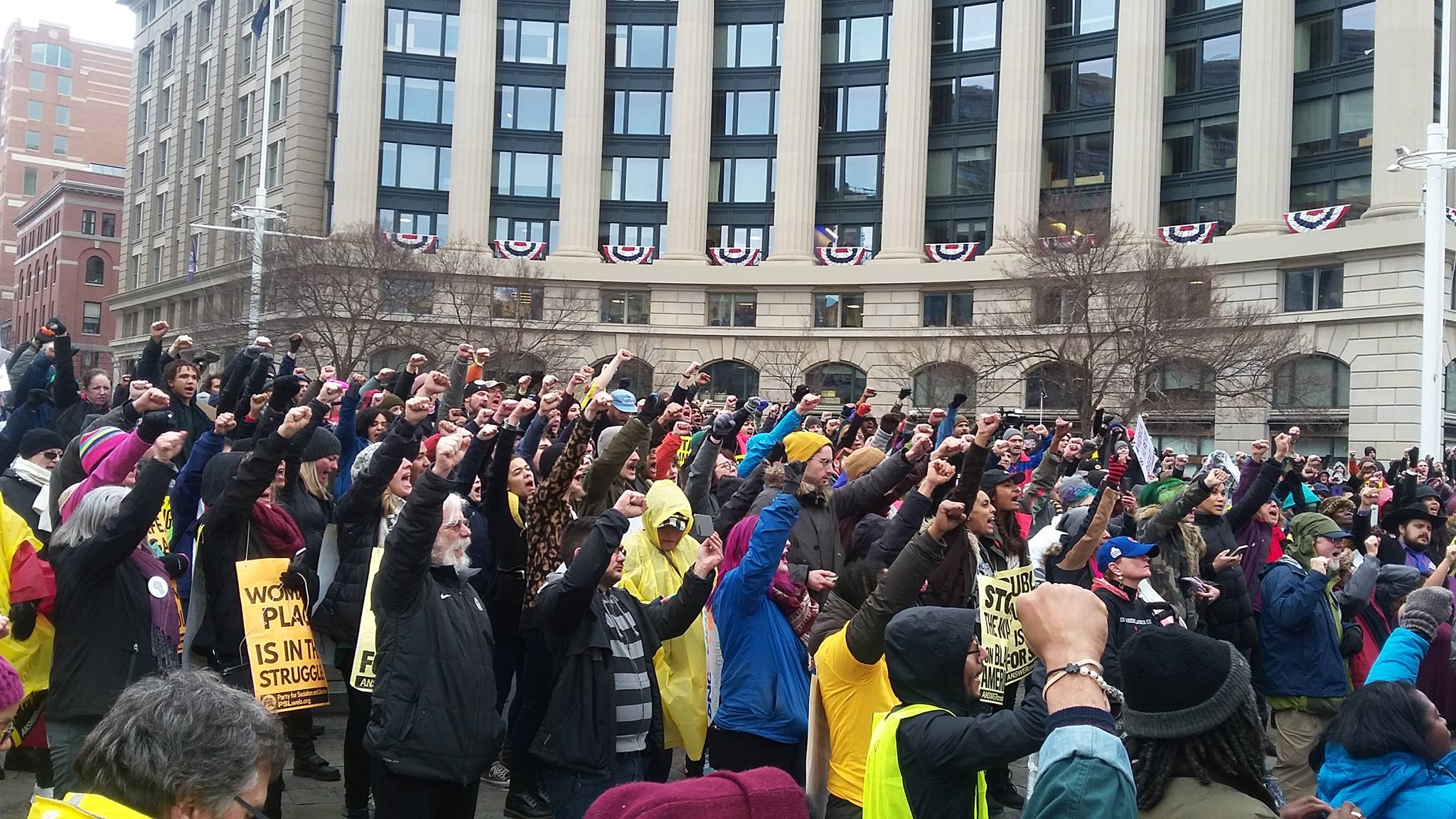 Thousands reject Trump's agenda at the ANSWER Coalition counter inauguration rally in DC.
ICP, 23 January 2017
On Jan 20, thousands gathered at the Navy Memorial Plaza for a rally called by the ANSWER Coalition, of which the Party of Socialism and Liberation (PSL) is one of the founding members, to inaugurate the resistance to Trump's ultra-right wing, pro-Wall Street agenda. People came from all parts of the country, including Boston, New York, Chicago, Pittsburgh and Philadelphia to give the world a clear message to the world that Trump does not have a mandate to rule.
Tens of thousands were blocked from entering the rally site as the Secret Service and the government used the checkpoints to block anti-Trump demonstrators from entering.
According to Brian Becker, the National Coordinator of the ANSWER Coalition:
"The movement opposing the Trump Agenda has different trends. The ANSWER Coalition is organizing the grassroots movement. Some parts of the Democratic Party leadership are trying to capture the leadership of this movement and turn it into a harmless tail to their kite.  But this same leadership represents the political and economic elites whose failed policies in favor of Wall Street and the Military-Industrial Complex facilitated the victory of Trump. Our grassroots movement must be massive and independent of the political elites if we are to succeed."
For a more detailed report on the counter inaugural action see the link.