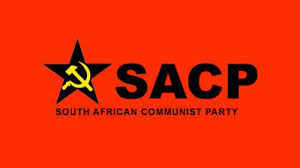 SACP expressed support of the Minister of Higher Education Nzimande, who is under pressure by the "Fees Must Fall" campaign. The statement said Nzimande cannot be blamed on every problem in higher education.
ICP, 22nd October 2015
The South African Communist Party (SACP) in the Northern Cape Province issued a statement supporting the Minister of Higher Education Nzimande, after students broke through the gates of parliament during protests against a proposed hike in tuition fees on October 21st, 2015 in Cape Town.
While expressing support for the "Fees Must Fall" campaign run by students across the country, SACP branch also defended the interventions made by Minister Nzimande.
SACP Northern Cape statement said:
"We wish to caution against populism and grandstanding using genuine concerns of students to advance narrow political and factional interests by some. These tactics' common with regime change agendas and anti-communist rhetoric will not contribute to finding amicable solutions to the challenges of higher education."
During their protest at the parliament, the students had refused to allow Nzimande to speak, blaming him for the crisis.