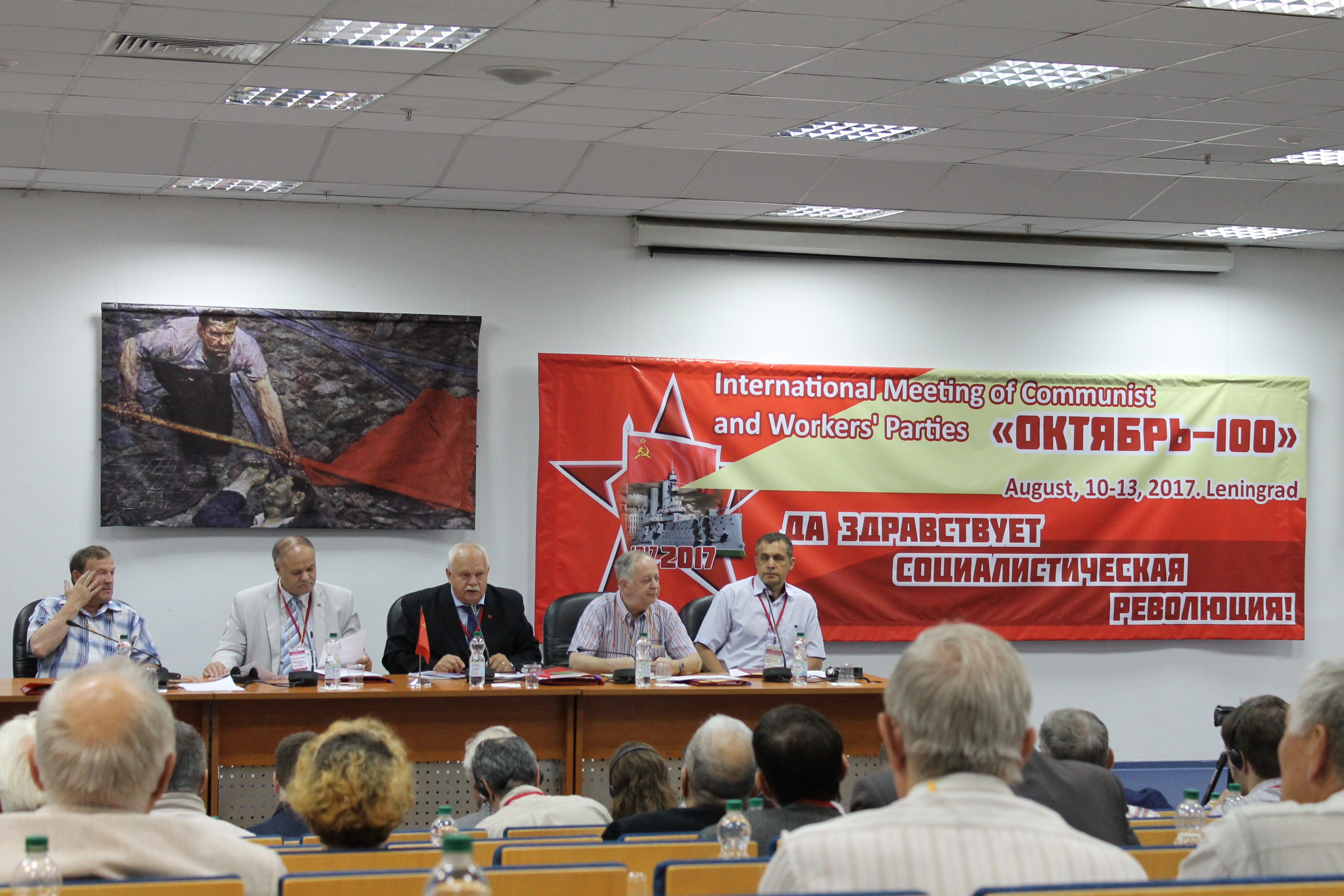 Communist and workers' parties around the world gathered on 10-13 August to discuss the 100th anniversary of the Great October Socialist Revolution in Leningrad, which was the starting point and the command center of the Revolution.
ICP, 12 August 2017
Hosted by the Russian Communist Workers' Party, the theme of the meeting was specified as "The role and significance of the Great October Socialist Revolution and the experience of socialist construction in the Soviet Union for contemporary communist and workers' movement worldwide".
More than 40 parties were invited to the meeting and around 30 of them presented their contributions, in addition to the speeches made by the Worker's Front of Donbass and Communist Workers' Organization of Lugansk People's Republic.
On the final day of the meeting, the delegation will make a political tour in the city and visit places significant for the 1917 Revolution such as the Finland Station, the cruiser Aurora and the Winter Palace.  
The parties that contributed to the meeting were:
Communist Party of Bulgaria
Party of Bulgarian Communists
Workers' Front of Donbass
Communist Party of Estonia
Communist Worker's Party of Finland
Communist Revolutionary Party of France
Communist Party of Germany
Communist Party of Greece
Communist Party, Italy
Communist Party of Kazakhstan
Socialist Movement of Kazakhstan
Party of Communists of Kyrgyzstan
Socialist Party of Latvia
Socialist People's Front, Lithuania
Communist Workers' Organization of Lugansk People's Republic
Communist Party of Moldova
Communist Party of Norway
Communist Party Poland
Russian Communist Workers' Party
Russian Workers' Party
Communist Party of Soviet Union
Communist Party of the Peoples of Spain
People's Liberation Front, Sri-Lanka
Communist Party of of Syria
Communist Party of Sweden
Communist Party of Tadjikistan
Communist Party of Turkey
Union of Communists of Ukraine