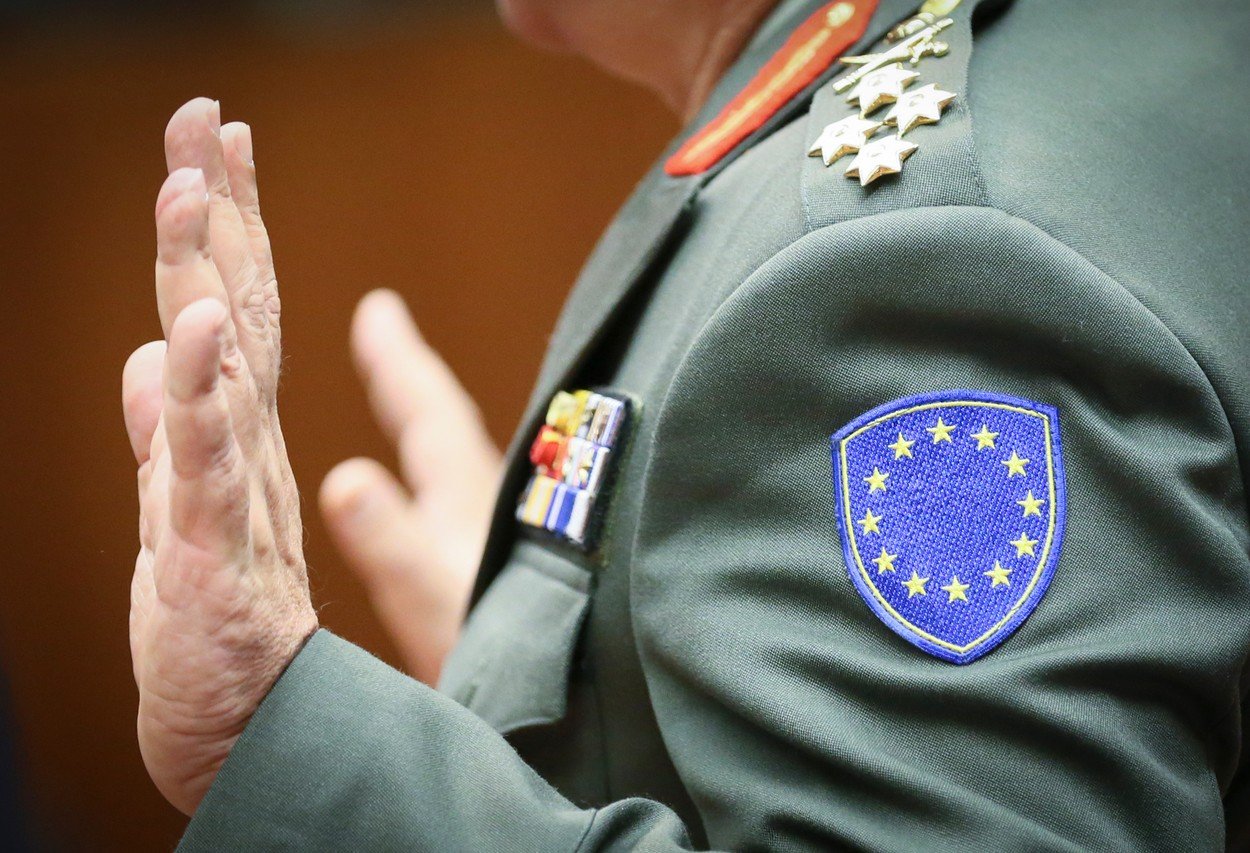 Several European communist parties condemned the "Permanent Structured Cooperation" (PESCO) as an act of aggressive armament.
ICP, 30 November 2017
According to the joint statement of the parties, imperialist Germany will lead 23 participating EU member states starting this December. German Minister of Defense von der Leyen declaring to form an "Army of Europeans" confirmed that a common military force is a basic idea of European Community. The statement of the communist and workers' parties pointed out that imperialists have tried to sell the European unification as "a peace project" so far.
The signing parties underlined their rejection to the "strategic autonomy" of EU from USA and NATO which means that EU wants to be capable of waging wars through PESCO. The statement said, "Besides the obligation of continuous armament, PESCO requires participating states substantial contributions to future EU military interventions, which means war. Participating states are not only required to increase their military spending but also to participate in common armament projects as well as providing soldiers for EU-Battlegroups".
The European communist parties' statement advocated to spend money for social purposes instead of armement, for retirees, for students and for education, for children and their schools and daycare, for families and the support for the sick, lacking good treatment. The signing parties called on all progressive forces and citizens of the EU member states to rally up with the demand to disband NATO, against the EU-militarization, resistance to imperialist wars.
Signing parties:
SolidNet List:
Party of Labour of Austria
Communist Party of Wallonia/Brussels
Workers' Party of Belgium
AKEL, Cyprus
Communist Party of Bohemia and Moravia, Czech Republic
Communist Party of Finland
German Communist Party
Communist Party of Luxemburg
New Communist Party of the Netherlands
Communist Party of Poland
Portuguese Communist Party
Communist Party of the Peoples of Spain
Communists of Catalonia
Other Parties
Romanian Communist Party
Union of the Galizian People