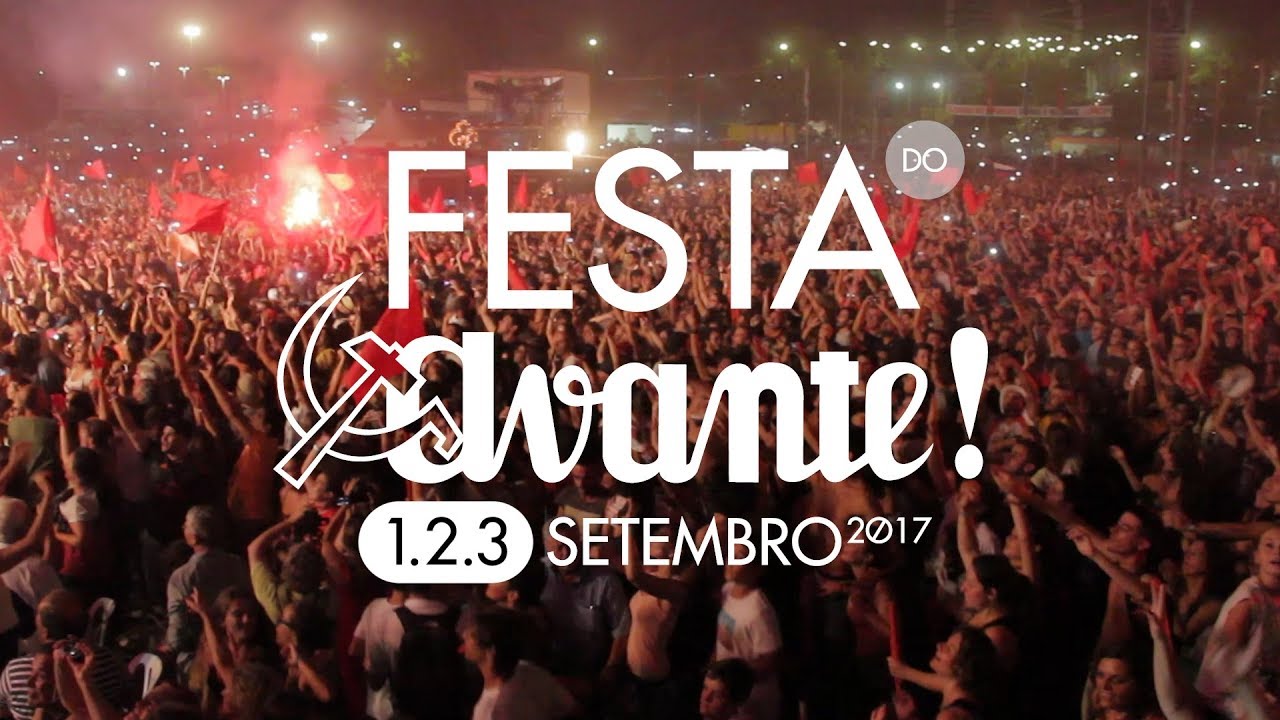 Avante!, the international festival of the Portuguese Communist Party taking place since 1976, was organized this year on 1-3 September in Amora.
ICP, 9 September 2017
Hundred thousands of people have participated in the festival from within and outside the country. Local progressive parties and organizations as well as communist parties of various countries also attended as a sign of their solidarity with PCP. Like in the previous years, the festival had an extensive program, which included numerous music concerts of Portuguese and international bands and artists in five different stages.
In the Festival there were also a wide range of activities in different fields of art, such as plastic arts, cinema, theatre and literature. A book fair, sport activities and debates on various issues including capitalist crisis, workers' rights, women rights, economic independence, technological development, popular participation, Latin America, literature, cinema and music drew intense interest of the participants.
In the closing rally of the festival on September 3rd, Jerónimo de Sousa, the General Secretary of the PCP made a speech where he emphasized that the Avante! Festival, which was initiated and organized with the militant effort of a great collective became the place of affirmation of the values of fraternity, peace, internationalist solidarity, democracy and socialism. It at the same time turned into a platform to fight and respond "to the most demanding tasks, in the most diverse fronts and at various levels, fulfilling its role of defending the interests of the workers, the people and of our Country."
Refering the successful 20th Congress of the PCP, realized in December 2016, the General Secretary pointed out that the party, reinforced in the everyday intervention of its militants, pursues the struggle for the communist ideal and project, which today's reality reaffirms as a demand of the present and the future.
For the full text of the speech: http://www.pcp.pt/en/rally-avante-festival-2017