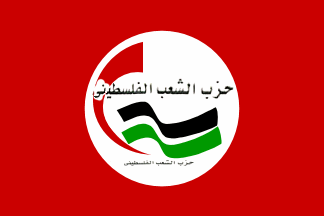 The Palestinian People's Party (PPP) warned US President Donald Trump's decision on Jerusalem and named it as "the capital of the state of occupation".
ICP, 7 December 2017
In a press statement, the PPP said that the implementation of the US administration's decision would have serious repercussion on the security and stability of the region, cutting away the chances of "political settlement" of the Palestinian-Israeli conflict. The decision was assessed as a blatant attack on the Palestinian people in their struggle for a independent Palestinian state with Jerusalem being its capital. The PPP underlined that the shrewd policy pursued by the US will lead to further ignition of chaos in the Middle East, especially in light of its efforts to impose "solutions" that do not meet the minimum rights of the Palestinian people.
The PPP called not to succumb to Trump's blackmail policy and his administrations efforts to force the Palestinian leadership to deal with his vision of reviving the "peace process". Pointing out to Israel's projects to undermine the legitimate national rights of the Palestinian people, including the right to an independent state on the occupied territories since 1967, Jerusalem being its capital, the PPP stated the need for the US administration to play a positive role.
In order to resist US efforts to diminish the rights of the Palestinian people stipulated in all charters and resolutions of international legitimacy, the PPP called to accelarate the process of ending the division among Palestinian political actors, restoring a comprehensive national unity and adopting a strategy based on further escalation of the struggle. According the statement of the PPP, in the forefront, the popular resistance should be based on the international recognition of the State of Palestine in 2012 with Jerusalem as its capital.