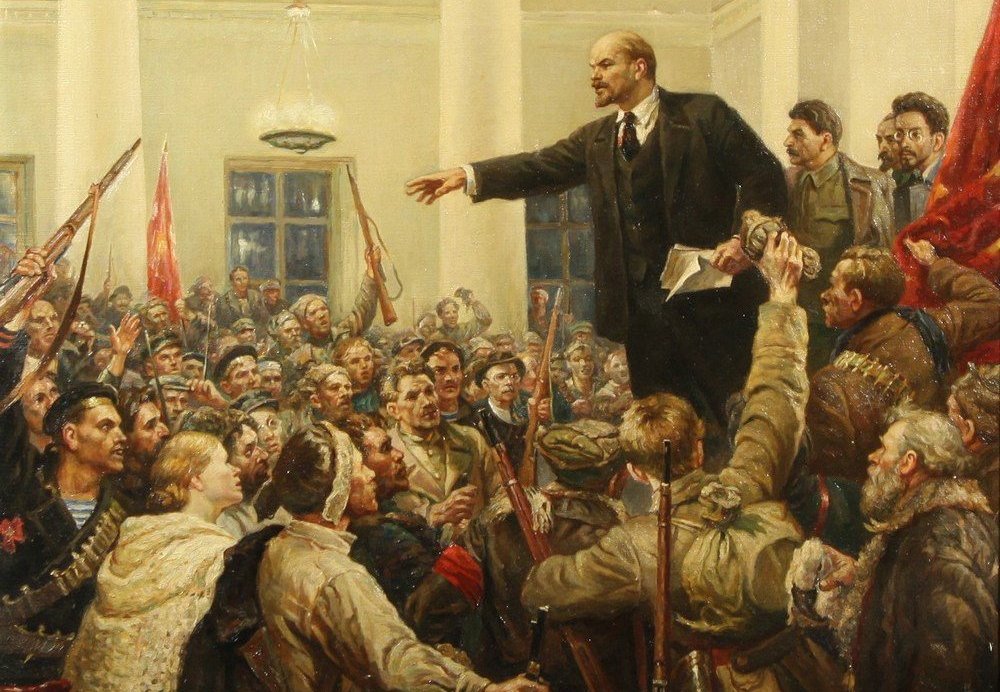 The final declaration of the International Theoretical Conference of Communist and Workers' Parties was issued, underlining the necessity "for the revolutionary overthrow of capitalism and the construction of the new socialist-communist society."
ICP, 13 September 2017
The final declaration of the International Conference of Communist and Workers' Parties organized by the Russian Communist Workers' Party (RCWP) was issued representing the joint position of 38 participant countries. The International Conference entitled "100 years after the Great October Socialist Revolution, the lessons and tasks for the contemporary communists" took place last month in Leningrad with the objective to discuss the heritage of the Great October Revolution in its centenary on a theoretical basis.
The declaration of the conference stated that the October Revolution confirmed the Marxist-Leninist theory, which foresees the possibility of a real victory of the proletariat in its struggle against the bourgeoisie only through a socialist revolution. According to the declaration, the October Revolution also confirmed Lenin's thesis that in the era of imperialism, socialist revolution would take place first in several capitalist countries or even in one capitalist country alone.
Another lesson of the Great October Socialist Revolution is that "after the conquest of state power by the working class what follows is the task of expropriating the expropriators and the ownership of all the economic sectors in the country, something which is necessary for the eradication of the economic dominance of the bourgeoisie". The declaration affirms, the counterrevolutions of the last decades do not falsify the fact that humanity is in the era of transition from capitalism to socialism.
According to the declaration, the necessary strategy to put an end to the temporary halt of the revolutions is as follows:
"The realignment of the international communist movement, the way out from today's crisis and retreats, the formation of a unified strategy on the basis of Marxism-Leninism and proletarian internationalism, the recognition of the role and contribution of the USSR, the recognition of the necessity for the revolutionary overthrow of capitalism and the construction of the new socialist-communist society."
The implementation of this strategy is an urgent task, not only to pave the way of a new wave of revolutions but also to resist the intensifying offensive of world capitalism which might drag humanity into fascism and new wars.
For the whole text:
https://inter.rkrp.ru/articles/declaration-of-august-2017-of-the-participants-in-the-international-theoretical-conference-of-communist-and-workers-parties-100-years-after-the-great-october-socialist-revolution-the-lessons-and/ - more-599