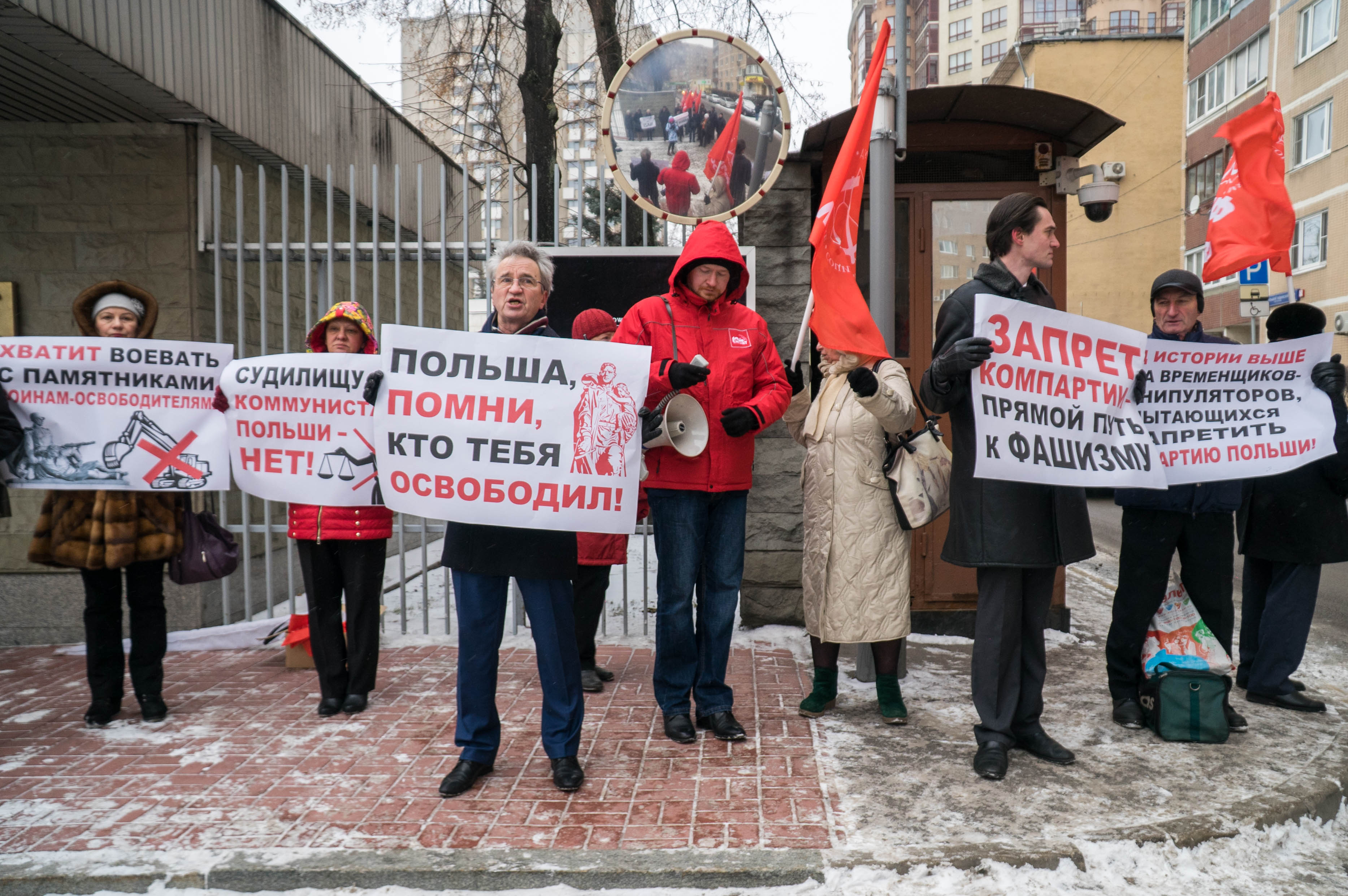 The Communist Party of the Russian Federation (CPRF) Moscow branch arranged a protest in front of the Polish Embassy in Moscow in support of Polish communists on November 29, 2017.
ICP, 2 December 2017
Demonstrating their solidarity with the CP of Poland (KPP) and in continuation of the international campaign the Russian communists protested the anti-communist conduct of the Polish government and anti-communist persecution of the KPP members. They condemned and denounced anticommunist measures and persecutions launched by the authorities as well as national policy aimed at banning of communist symbols and propagation of communist ideas.
Considering the persecution as a part of the general campaign pursued by the government to illegalize the Communist Party and boost anti-communist policy for rewriting history, removing monuments and renaming  streets associated with communism, workers' movement and victory over Fascism, CPRF demanded the Polish government immediate halt of persecution against the Communist Party of Poland and its members; and also the attempts to rewrite history, blackmail the historical victory of the Soviet Army over Fascism.