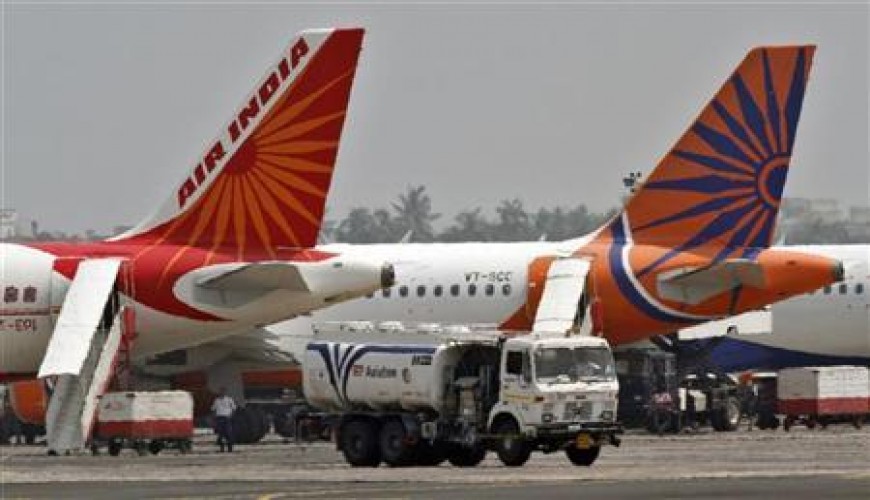 The endeavor to privatize AIR INDIA met with strong opposition by the Communist Party of India (Marxist) and Communist Party of India.
ICP, 05 July 2017
The Polit Bureau of the Communist Party of India (Marxist) (CPI-M) issued a statement on June 30, strongly opposing the decision of the Modi government to privatize Air India. The Union Cabinet accepted the recommendations of the National Institution for Transforming India established by the BJP government to replace the Planning Commission. The Cabinet gave an in-principle agreement for the disinvestment of Air India and its five subsidiaries. 
According to the statement of CPI (M), this decision has been taken at a time when, after prolonged losses since 2008, the airline has started achieving operating profits of Rs. 105 crore for the year 2015-16 and an estimated operating profit of around Rs. 300 crore in 2016-17. 
The CPI (M) expressed that Air India was "crippled and burdened with debt due to monumental miscalculation and certain wrong decisions taken by successive governments at the Centre. It is now being made the scapegoat and sought to be privatized". The privatization is made with a bonanza to the perspective private buyer, "the write off of the Rs. 30,000 crore debt burden". 
The statement emphasized that the privatization of Air India is not for saving public money but for handing over national assets for the benefit of private companies, both domestic and foreign. 
The CPI (M) named the sale of Air India as a part of "the overall privatization drive of the Modi government which is against national interest" and Party called to stop the privatization. 
The Central Secretariat of the Communist Party of India (CPI) also issued a statement on July 3, condemning the move of the Government of India, to disinvest and sell away the "AIR INDIA" on the name of losses.
The statement underlined that Air India is "one of the jewels of public sector" and its losses are "due to inefficiency of the administration and sabotage leading to unfair completion with private sector". Saving Air India is possible depending on the honesty of the govenrment, but  the National Democratic Alliance led by the BJP government is determined to destroy the public sector.
CPI demanded that the government should appoint an expert committee to advice Air India to come out of losses, withdraw the decision of disinvestment and stop privatisation. CPI appealed to trade unions, democratic section of people, to resist the privatisation of Air India, by the Modi government.